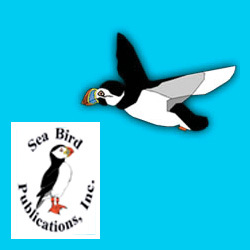 Advertising Sales Representative
Fairfield, OH
Sea Bird Publications is celebrating 25 years of publishing the "Talk of the Town" community event newspaper in over 80 markets across the country. Our clients range from small to large size businesses in need of local exposure focusing in their specific hometown area via our print and on-line publications. These companies have an 80% renewal rate, and love our paper!

Sea Bird Publications, Inc. is looking for full time & part time Advertising Sales Representatives in Fairfield, Ohio, and the surrounding areas!

To be successful in this position you must:
• Be confident developing new and existing clients in a Business to Business environment. 
• Have good communication skills, as well as determination, dependability, and motivation.
• Have the ability to think creatively and be goal oriented.
 Be Trainable!
Able to verbally communicate directly w/Business Owners!
Close Business!

At Sea Bird Publications we offer:
• Base salary with commission 
• Bonuses and incentives
• Paid vacation after one year of employment
• Flexible schedule
• Great work environment
• Advancement opportunities (Become a Corporate Trainer w/in 1 year)

If you can sell, listen, and are willing to work hard to become a strong closer, then we want you to be a part of our team!

Click "Apply now" to get started today.

We are an Equal Opportunity Employer.
14614